Christian Education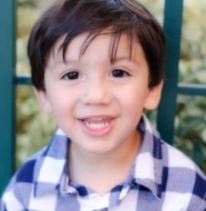 Sunday School and Nursery

If you are looking for a place where your child will feel welcomed, have fun, and grow in faith in, Jesus Christ, please come and join us at St. Paul's! We strive to guide children toward a reflective and active faith formation: an experience that provides a solid Christian foundation.
"This is the place for children"
Nursery: Our Nursery welcomes all children ages newborn through age 6. We meet each Sunday morning during the

10 a.m.

Worship Service. We have two nursery workers, who are dedicated to the gentle instruction of these children. The curriculum nurtures faith while introducing the stories of the Bible.
St. Paul's rarely uses video during nursery or Sunday School, but we frequently have snacks; so please make sure to note any food allergies on your child's registration form.
---
Nursery and Sunday School Guidelines
In order to make sure our Nursery and Sunday School is a happy, safe, and fun environment, we have established the following guidelines:
Please make the staff aware of any allergies or medical needs when you leave your child.

When you arrive, please sign in your child. When you leave, please sign your child out.

The Nursery opens 15 minutes before each service and closes 15 minutes after service conclusion.

Please do not leave the church while your child is in the nursery (ages 0-6).

Many times, young children may tend to cry when they are dropped off in the nursery. Some separation anxiety is normal for young children, and they are usually easily distracted soon after they arrive. In some cases, children continue to cry. If after 10 minutes we are not able to console your child, we will notify you via your cell phone.
Illness


A child with any of the following symptoms should not be brought to the St. Paul's Nursery or Sunday School. Please help keep our children healthy by having your child remain with you if he or she has any of the following:
Coughing/sneezing

Runny nose (colored discharge)

Fever

Vomiting/diarrhea within 24 hours

Contagious disease (Chicken Pox/pink eye)

Inflamed mouth or throat

Chest congestion/labored breathing

Open sores

Colored discharge from eyes
To learn more about Sunday School please contact our church office. 928-782-5515