Marriage at St. Paul's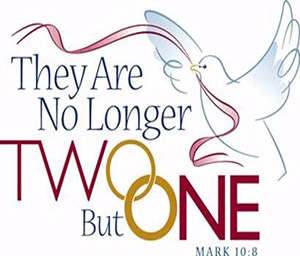 Marriage is a time of feasting, celebration and family. Here at St. Paul's marriage is also understood as one of the seven sacraments of the church. Typically, marriages are limited to current members or their family members (There are some exceptions)

The following are guidelines set forth by the Rector concerning any marriage services held at St. Paul's:

1. Both parties shall be baptized and believing Christians.

2. The couple must agree to the following statement on the theology of marriage:

The bond and covenant of marriage was established by God in creation, and our Lord Jesus Christ adorned this manner of life by his presence and first miracle at a wedding in Cana of Galilee. It signifies to us the mystery of the union between Christ and his Church, and Holy Scripture commends it to be honored among all people.

The union of husband and wife in heart, body, and mind is intended by God for their mutual joy; for the help and comfort given one another in prosperity and adversity; and, when it is God's will, for the procreation of children and their nurture in the knowledge and love of the Lord. Therefore marriage is not to be entered into unadvisedly or lightly, but reverently, deliberately, and in accordance with the purposes for which it was instituted by God.

3. There will be no marriages performed between Ash Wednesday and Easter Sunday.

4. The prospective husband and prospective wife will meet with the Rector for a minimum of four hours of premarital counseling. During which time, the couple will discuss the parts of the sacrament: Form (words used), Matter (thing being blessed), Minister (who does the blessing) and Intent (what does the couple do by entering into this covenant).

5. Church music is under the discretion of our Organist. Other musicians may be included, subject to his discretion. Music played at a marriage must be of sacred repertoire, so secular music, show tunes, etc, however meaningful to the couple, will not be considered.

6. Clergy from other faith traditions may be included in the celebration, subject to the limitations of canon law and the Rector's discretion.

7. Any marriage service must conform to the laws of the State of Arizona.

8. In the case where one or more of the bridal party have been married before and that prior marriage was dissolved by divorce or annulment, no date can be set for a marriage until the rector and couple have applied for, and been granted a Marital Judgement by the Bishop of the Diocese of San Diego.

Please note: All marriages shall be conducted according to the Book of Common Prayer, 1979 or El Libro de Oracion Comun, 1981.