The Celebration and Blessing of a Marriage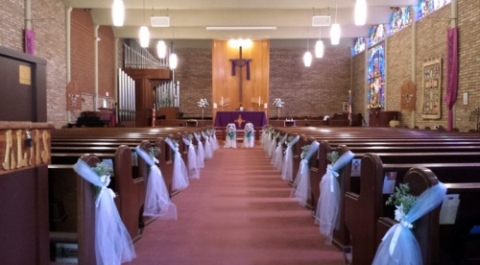 Marriage is one of seven sacramental rites performed in the Episcopal Church. It is therefore crucial that a couple wishing to get married in the Church understand the significance of the sacrament and the level of commitment to God and the Episcopal Church necessary to proceed with an Episcopal wedding. Christian marriage is a solemn and public covenant between a man and a woman in the presence of God.
In the Episcopal Church it is required at least one of the parties be a baptized Christian; that the ceremony be attested by at least two witnesses; that the couple receive pre-marital counseling and that the marriage conform to the laws of the State and the canons of this Church. If you or someone you know would like to be married at St. Paul's please contact Father Cherian at (928) 782-5155.